Are You Guilty of These Web Design Mistakes on Your Own Website?
---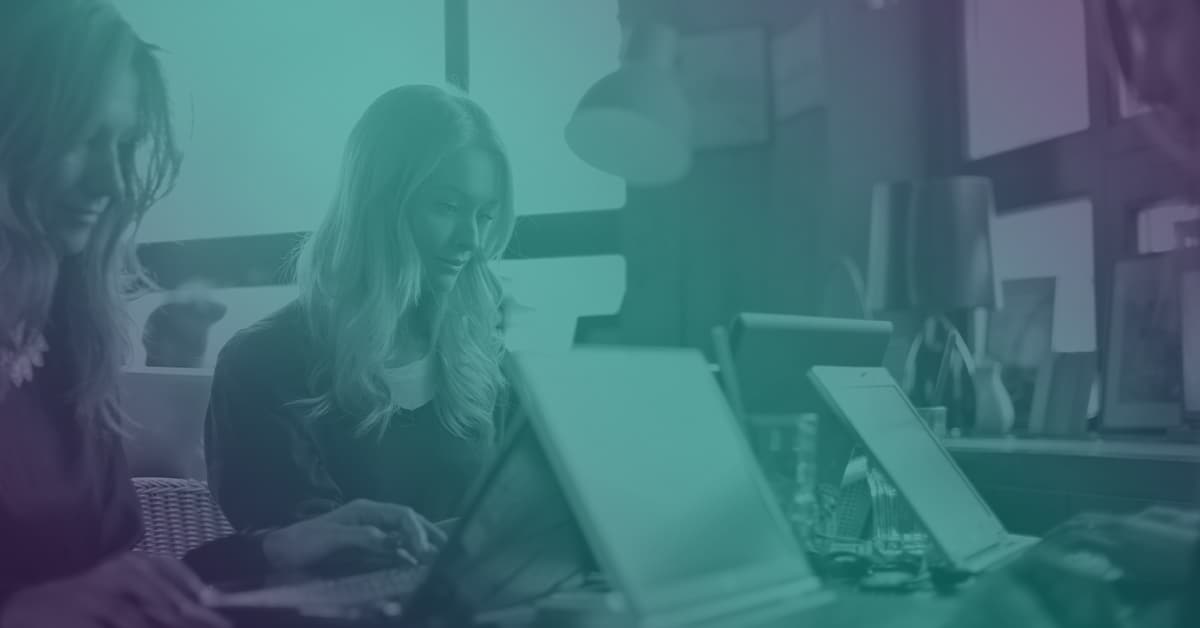 Trying to reach your customers with a site full of web design mistakes is like trying to nail soup to the wall. You might get some of it, but it's mostly just a big mess.
As a small business, your website plays a pretty big part in interacting with your customers. They visit your site for a mix of reasons and your website has a duty to meet those reasons, that's assuming you want to keep your customers happy!
We all know that unhappy customers make an unhappy bank account. If your small business wants to save money, investing in a common-sense web design service, done by professionals, is a win to keep your customers happy.
You Have the Wrong Website for Your Small Business
The first blunder that small businesses make is pretty obvious. They didn't hire Wolozo to get the web design job done right. This is at the top of the web design mistakes because we work very hard to make your small business website great and very successful.
Was your website designed around your specific needs? You and your customers deserve a properly fit web design solution.
You Focus on a Pretty Looking Website
The visual appearance of your website, while very important, aesthetics are only a fraction of what your website is. A website focused on being pretty is a website all dressed up with nowhere to go. Your website must contribute in order to take your small business where it needs to be.
A lot of small business owners think the word design in web design is about making it pretty. That would make our job pretty easy! Web design is about finding business solutions through various aspects such as layout, interface, content, art direction, interaction, and functionality.
You Focus on Shiny Objects. Big Web Design Mistakes!
Trendy design patterns, like a rotating picture carousel at the top of a web page, also known as an image slider, is the number one shiny object that small businesses ask for when they reach out to us. Luckily for your business, we aren't "Yes" people. We ask Why.
Website design is about finding business solutions that produce results. When we ask our clients why do you want a slider on your web page? The usual answers are "That's what our competition has.", "It allows our site visitors to interact with the page", and "It's so pretty!"
Regardless of the answer, these skip the process of design thinking and allow the shiny object to dictate the action taken even though the shiny object isn't the best option.
Tip: Did you know that only 1% of your customers will even click on your slider? The majority of that 1% will only click once. That's a lot of valuable space wasted and high on the list of web design mistakes.
This is why we practice design thinking.
Wolozo has created hundreds of small business website designs. We've seen the frequent problems, we've followed the design thinking process, we tested the results, and we have solutions ready to help your small business online.
Success stems from strategy, not from shiny objects.
You Pay the Wrong Price for a Small Business Web Design
Two types of web design companies exist. Expensive and Cheap. Both options are web design mistakes. Cheap web design companies are either inexperienced and will destroy your reputation, or they ignore your needs and use the same solutions for every small business.
Expensive web design agencies are great and usually know what they are doing. Big, name-brand companies hire them for this very reason! But you are a small business and these pricy web design agencies don't have the expertise needed to produce for the needs of a small business. Your website needs to see a return on investment, and that's impossible to do when paying an arm and a leg for a solution designed for the needs of a big, name-brand.
We don't want you to pay your money and just take your chances. Wolozo understands the needs of small businesses and we are experts in the field of web design. We put our thinking caps on to bring you the peace of mind in knowing that the website we design for your small business, is the best website design for your investment.
You Go Down the Road of a DIY Website
Speaking of paying the wrong price, creating your own website is the most expensive road to take and it can cost you dearly.
This road ends just as bad as hiring a cheap web design company. Sure, you know your brand, your value proposition, your vision, your offerings, and your target customer better than anyone. But do you know web design? Do you know marketing? Do you know how to leverage your brand psychologically through content and design?
Leave it to the professionals! You owe it to your customers and your business. Your website needs to push your sales, increase your leads, strengthen your reputation, and answer the needs of your customers. Seriously, don't lose your current and future customers!
DIY websites come with consequences.
You save short-term money at the cost of leaving money on the table.
You save short-term money at the cost of losing customers.
You will be investing more time than your time is worth.
You will need to read a book or two on User Experience, Information Architecture, and Graphic Design. It would also be a good idea to learn how to write Javascript, HTML, and CSS.
And unless your skills are as sharp as a craftsman, you will sacrifice some of your brand reputation in the process.
Just remember that you can't make an omelet without breaking a few eggs. Please do your customers and your business a favor and think before you go down a road without Wolozo.
You Have a Bad Website Menu
Don't you love going grocery shopping just to find out they rearranged the store? Can't find the cherry tomatoes with the rest of the tomatoes? It's so frustrating!
Organizing items is important to the success of a small business website. While the grocery store increases customer frustration to extend the amount of time its customers will spend in the store, your website visitors will click the back button at the first sign of frustration.
Grocery stores keep staple items like milk and eggs in the very back to make customers encounter more products during their walk. This increases their sales! But, web design, especially for small businesses, is different than a brick and mortar. Your website should place high priority items in a quick and convenient location to increase your return.
The organization of your website's menus is critical. Menu items need to be placed where visitors expect them and also organized based on the priority of their goals along with your business goals. The menu items need to be labeled based on the familiarity of your target market and not with creative labels that only you understand.
Tip: The beginning and the end of your website menu is the most powerful! This is because people pay the least amount of attention and are unable to remember the middle items of a list.
Avoid Dropdown Menus on Your Small Business Website
They are confusing, annoying, and not easy to predict what is in the submenu. This is a recipe for bad user experience. If you find yourself requiring a dropdown menu, it's a pretty good indicator that the structure and the strategy of the website content and pages aren't ideal.
The Hick–Hyman Law is a common-sense law of user experience that states the more choices a person has, the longer it will take them to decide. We know that the longer it takes to make a decision the more likely you will become frustrated. A dropdown menu increases the length and increases the complexity of the menu.
Wolozo truly believes in the principle of K.I.S.S. Keep It Simple Stupid! Fewer choices make happier customers. Happy customers are not part of the web design mistakes list!
You Focus on the Homepage of Your Site
Homepage Sweet Homepage … Or something like that.
I think it was back in 2001, Jakob Nielsen, one of the world's most influential designers said, "Homepages are the most valuable real estate in the world." it's decades later and web design companies still spend a huge amount of time designing the homepage.
People believe that the homepage is the most viewed page and the customer's first impression of your small business online. The reality is that your homepage, though the "front door", may not be the primary door to your website. How do people actually get to your website? Did they find you on Google? Did they follow a social media post? Or did they type in your web address directly?
Even if your homepage is the primary door, it's actually more like a hallway full of doors to other more valuable areas of your website where your visitors want to go. Wolozo designs your homepage with a primary purpose … To get your users to the next page where they can satisfy both their goals and the goals of your small business.
It's Time to Give Us a Like!
Like Us on Facebook for More Great Reads!